Buy The Best Wonderkids To Build Your FUT 16
fifa16-coins
Date: Nov/17/15 23:41:12
Views: 1281
FIFA 16 Career Mode is still played by millions. If you're starting as an oil-rich team like Manchester City now, you probably aren't too interested in building for the future. If you can afford players at the peak of their powers, why buy someone that will develop to the same level? If you're actually challenging yourself, however, you'll need to use your FIFA Coins budget wisely.
Here's a starting XI of the Best Wonderkids available in FIFA 16 Career Mode.
GK. Kepa Arrizabalaga – 86 Potential
Arrizabalaga really is the next big thing in Spain. The Bilbao youngster is currently on loan at Real Valladolid, though you can expect him to be a regular for his parent club in the coming years. The 20 year-old is a regular starter for Spain's U21 side, and looks to have a bright future ahead of him.
RB. Hector Bellerin – 85 Potential
A must. Bellerin started last year's FIFA as a bronze player in Ultimate Team (now 76 overall), and tells you just how much the right-back has flourished. The Arsenal man has become a first team regular this season, keeping Mathieu Debuchy on the bench. If you're looking for a pace full-back to make flying runs down the right-hand side, Bellerin really is the standout choice.
CB. Kurt Zouma – 88 Potential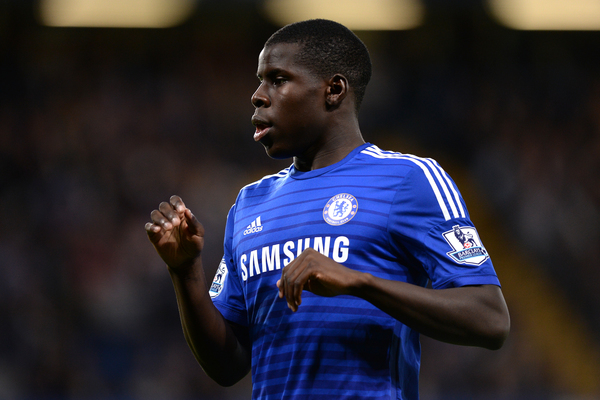 Though currently part of a Chelsea squad in complete meltdown, Kurt Zouma has been a classic career mode signing for a few years now. Even since his teenage years with Saint Etienne, the Frenchman's potential has been 85+.
CB. Daniele Rugani – 88 Potential
Similarly to Zouma, Rugani's potential in-game in recent years actually alerted FIFA players to his talent before watching him kick a ball in real life did. After impressing with Empoli since making his senior debut in 2012, the Italian is now a member of Juventus' first-team squad, and is rated as a 78 overall.
LB. Luke Shaw – 89 Potential
Like both Zouma and Rugani, Shaw has has an overall rating of 78, though his potential is one higher. As is the case with right-backs, world-class left-backs are hard to come buy, and Shaw has far more potential than any other left-back in the game.
CM. Riechedly Bazoer – 88 Potential
Though Bazoer started his youth career with rivals PSV, he joined Ajax for free in 2013. The 19 year-old central midfielder is hot property in world football, with teams such as Chelsea, Manchester City and Arsenal all being linked to the Dutchman. At 76 overall, Bazoer shouldn't prove too costly if you sign him early enough, and 88 potential marks him out as one of the world's best midfielders in a few years.
CM. Youri Tielemans – 90 Potential
You'd have to have been under a rock to not have heard about Tielemans by now. Though only currently 76 overall, the central-midfielder is part of a small club than can boast 90+ potential. Within a matter of years, Tielemans becomes a midfield general. His shooting stats are ridiculous, as are his passing. Snap him up as early as possible, as his value will only sky-rocket with time.
CAM. Alen Halilovic – 91 Potential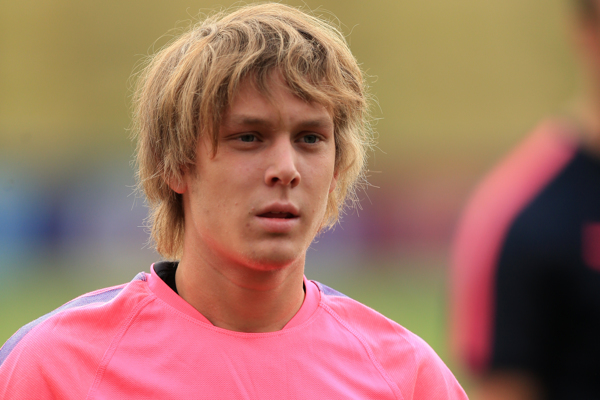 What a gem. Though currently on loan at Sporting de Gijon, the Croatian midfielder belongs to Barcelona. His 77 overall means he is already capable of playing a good role in most teams, and you should note he has the highest potential of any player in this team. His speed, agility and passing ability make him one of, if not the best player in the game in a few years. He can also play on the right-wing if you so require him to.
RW. Domenico Berardi – 86 Potential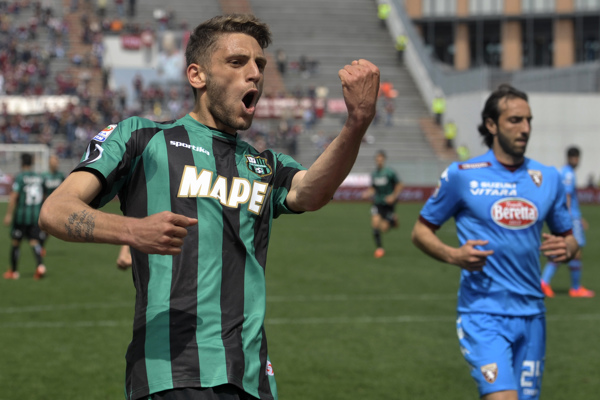 No player in this team has a higher overall than Berardi (81). The 21 year-old attacker already has 14 caps for Italy's national team, and 44 league goals in 105 games for Sassuolo. His physical stats are excellent, and his dribbling, ball control and finishing make him great at cutting inside and scoring goals in-game. His high overall may warrant a high price-tag, but Berardi's goalscoring threat makes him a must-buy.
ST. Paulo Dybala – 88 Potential
Though notably both Angel Correa and Breel Donald Embolo are unlucky not to make the cut (they have the same potential), Dybala has the best current overall of the three. The striker really is a dream to play with. He can take free-kicks, his shooting stats are crazy, he's fast and agile, and he's only 21.
LW. Memphis Depay – 89 Potential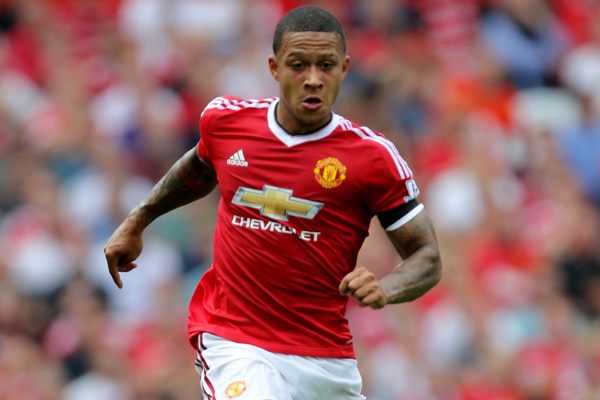 The 81 overall Dutchman is already lightening-quick in-game, and his 90 free-kick accuracy is absolutely deadly. Throw in 88 shot power and 82 long shots, and it is quite clear Memphis will bang them in cutting in from the left-hand side. Having just joined United in the summer, you'll have to wait to sign the winger, and it'll set you back a fair amount. Pull the signing off, however, and you've got yourself one heck of a player.