NHL 18: Trailer, NHL THREES Mode And 3-versus-3 Experience
fifa16-coins
Date: Aug/15/17 04:54:06
Views: 1231
Probably, NHL 18 is amazing, according to the teaser trailer, it showcasing that the Toronto Maple Leafs' 20-year-old phenom Mitchell Marner, you can clearly see Marner with his mouthpiece hanging out of his mouth, which I believe is new, as is the animation on his shot against what appears to be the Ottawa Senators' Craig Anderson.
More official trailers can be found more at here. NHL 18 added a brand new mode: NHL THREES, NHL THREES amps up the action with faster skating, bone-crushing hits and more open-ice to create plays and score highlight-reel goals. Owing to the added modes, players hopes are high for the game's release, even if NHL has been EA SPORTS' most underrated and consistent series.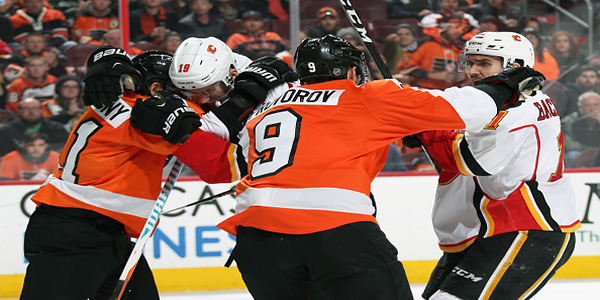 NHL THREES, inspired by fun, pick-up-and-play arcade sports games, you can play NHL THREES any way you want to, online or offline, co-op or competitive. An all-new NHL THREES commentator and brand new NHL THREES arenas deliver more color, more special FX and completely unique on-ice designs that keep your games fresh and as exciting as the gameplay.
The NHL 18 will be released worldwide on September 15, 2017 for PS4 and Xbox One. Get into a thrilling 3-versus-3 experience in a brand new competition arena, the 3-versus-3 EASHL is even more intense and demands all your skill. Thanks to the authentic NHL 3-versus-3 overtime you can play in the EA Sports Hockey League now have 3-versus-3 games to get more space on the ice for creative action.