How To Keep Your FUT Account Safe
fifa16-coins
Date: Oct/22/15 11:13:03
Views: 1161
Do you receive an email that appears to come from EA about a FIFA Ultimate Team promotion? When you click on the link in the email, go to what may seem like the FIFA Ultimate Team login page, and enter your login name and password. Two days later you discover all the gold players you've worked so hard for have disappeared.
Sound familiar? Hopefully not, as the person above was just phished. As most phishing websites look identical to the real thing, most Users don't even realize they've been phished until it's too late. Bellow you'll find everything you need to know on how to keep your Ultimate Team account safe and avoid losing it to scams or phising links: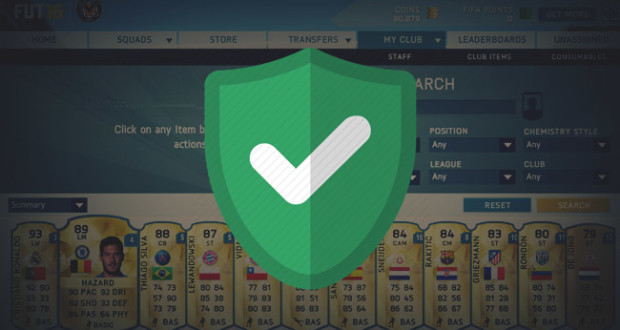 WHAT IS "PHISHING"?
"Phishing" is the term used when an online scammer attempts to trick someone into giving up valuable information (like your login information and password) by landing on a fake website and entering in your account details.
HOW TO PROTECT YOUR FIFA ULTIMATE TEAM?
1. EA will NEVER ask you for your login information.
2. There are no exceptions to this rule. Even if you receive an email that looks like it's coming from EA, if it asks for your login information it's a scam.
FOUR SIMPLE RULES
To help reduce accounts being compromised or "phished", it's always wise to follow these RULES:
NEVER share your login information publicly.
NEVER click links asking for login information or claiming your account might be compromised
ALWAYS double-check the sign-in web address starts with: http://www.easports.com/
ALWAYS make sure the web address does not redirect to a non-EA site
CREATING AN ORIGIN SECURITY QUESTION
Setting up an Origin security question gives your FUT account an important extra layer of protection.
Make sure you keep your Origin account up to date. To maximize your account security make sure you use a unique password for all the services you use as well.
DIFFERENCES BETWEEN OFFICIAL WEBSITE AND PHISHING?
1. Page tab lacks the Origin Logo
2. URL has a spelling wrong for "EA SPORT"
3. Moonfruit link
4. EA would never ask for your security answer. Also, password field does not hide your password
5. Links at the bottom of the page are not linkable.
If you receive a phishing email message, don't panic. Read safety tips above and keep your FUT account safe. Besides, it is worth mentioning that FIFA16-COINS.CO.UK is a trusted site. We will not disclose any of information about you, please rest assured to Buy Cheap FIFA 16 Coins at here.